PART 3: Five of the hottest 2010 Holiday Gift ideas for the Advanced photographers in your life. Keyboard Shortcut Skins ($30 - $40)
Keyboard short cuts save time and increase efficiency. Of course everyone already knows all the short cuts for all the unique commands in all the highly specialized editing programs, right?? Now owners of Mac Commuters can with an overlay cheat sheet on the keyboard. Skins are available for Photoshop, Aperture, Final Cut, Pro Tools, After Effects, Logic Pro, and Lightroom.
Datacolor Spyder3 Monitor Calibrator
Do you think all monitors look the same? Think again! What is your standard for color checking? If you think you can judge it by your monitor, then you are in for a world of color heartache. The only way you can get consistent color is to calibrate your monitor to an industry standard with the Spyder3.
Spyder3 Express ($70) | Spyder3 Pro ($130)
Honl Flash Modifiers ($9 – $30)
For anyone who is excited about off camera flash and expanding their creative options, this is the perfect Modifier accessory system. Each piece can be bought separately at an average of $30. There are many options including Gogos, Snoots, Grids, Reflectors, and Diffusers
WACOM Bamboo Pen & Touch Tablet ($62)
Bring the fine touch and technique of drawing and painting into the editing process. This tool is ideal for programs like Photoshop, Lightroom, or Aperture that are very dependent on organic movements which can sometime be limiting by mouse. It is such an improvement; some have even been known to ditch their mouse altogether!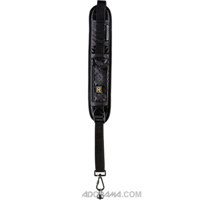 Black Rapid Camera Strap ($55)
The camera strap of all camera straps! This is ideal for any photographer who is on the move and likes to feel free. Its sling design is not only great for comfort and but most notable for its speed and ease of use. It is also an expandable system that can be adapted to fit most any shooting style.
-JMB