PART 1: A holiday gift guide of creative ideas in 2010 that are sure to please any hard-to-shop-for photography enthusiast in your life.
Canon / Nikon Lens Mug ($24 - $30)
Not limited to just coffee, this mug is ideal for anyone who is an avid beverage drinker, very loyal to their camera brand, and likes to be a little different around the office. It is so realistic people will look twice when they see beverages poured into this lens.
Vintage Camera Bookends ($45 - $50)
Photographers love their books so what could be better than bookends that add a retro, yet sophisticated touch. Perfect for the home, office, or studio.
Eye-Fi Wireless SD Flash Memory Card
Eye-Fi SD Cards work with almost any digital camera that uses SD flash media. It takes all the work out of uploading your photos. Simply turn on you camera when in range of a wireless network and all content is automatically transmitted to your computer, socal networks, or where ever you choose.
Available in: 2 GB SD Card ($37) | 4 GB SD Card ($45) | 8 GB SD Card ($90)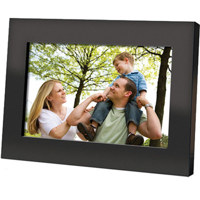 Digital Photography Frames ($30 - $200)
Some have said this is the least desirable gift in 2010, but NOT so for photographers. What was last year's hot novelty item has now dropped significantly in price, meaning larger digital frames are now accessible to all without breaking the bank. If you thought these cost too much for what you get, take another look because 8" frames start around $30!
Photo-opoly ($30)
"Your Life. Your Photos. Your Game"
The perfect way for a photographer to refine their family and business skills at the same time! Adding your own photos will add a unique touch the who family will enjoy for years to come. What a great way to create family memories!
iamaKey USB Key Flash Drive ($18 - $43)
Photographers are always on the move and always need ways to store and transfer digital media. They don't want another electronic device in their pocket so here is a solution that will blend in with a key ring.
Available in: 4 GB, 8 GB, and 16 GB
Magnetic Polaroid Frames ($15)
A fun an trendy way to show photographs around the home or office. Best of all they can easily be swapped out to keep up with your high paced digital life. The dry erase pen makes it easy to add a personal touch or caption.
-JMB